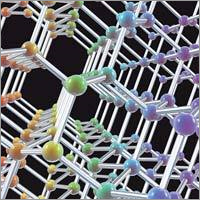 Sipernat Hydrophobic Silica Series
Product Code : 15
Product Description
Geared with clear cut understanding of business ethics related to the chemical industry, we are engaged in manufacturing and supplying Sipernat Hydrophobic Silica Series. These are formulated under the strict supervision of our expert professionals using the superior grade compounds, which we source from the most reliable vendors. Our clients can avail our Sipernat Hydrophobic Silica Series in various packaging options and at market leading price. We also conduct certain quality checks on our products to ensure that only flawless range is provided to the clients.
Features:
High oil absorption capacity

Excellent purity

Non toxic
Further Details:

SIPERNAT-designated products represent a specific product range of calcium silicates, aluminium silicates, performance silica. Careful adjustment of parameters as surface area. particle size, purity, oil absorption capacity or hydrophobicity results in different properties products.
Characteristic physico-chemical data
Properties and Test Methods

Units

SIPERNAT D 17

Specificatic surface area (N2)
Areameter
following ISO 5794-1 AnnexD

m2/g

100

Mean particle size
Multisizer, 100 µm capacity
following ASTM C690-1992

µm

7.O

Tamped density
not sieved
following ISO 787-11

g/l

150

Loss on drying
2hat 105°C
following ISO 787-2

%

4

Loss on ignition2
2 h at 1000°C
following ISO 3262-1

%

7

pH value,
5 in water/methanol=1:1
following ISO 787-9




8.0

DBP absorption 2
following DIN 53601

g/100g

195

SiO2 content
³following ISO 3262-19

%

98

Na content as Na2o3
following ISO 3262-18

%

1

Fe content as Fe2 O3
following ISO 5794-1 Annex C

%

0.03

Sulfate content as SO3
Degussa method

%

0.8

Carbon content
elemental analyser LECO
Degussa method

%




Wettability by methanol
Degussa method

%

55

Sieve residue 63 µm
Alpine
following ISO 8130-1

%

0.2

Package size (net)

Kg

15
Contact Us
442, Neo Corporate Plaza, A-Wing, Ramachandra Lane Extn, Kapol Wadi, Malad (W), Mumbai, Maharashtra, 400064, India
Phone :07259443802