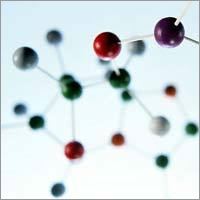 Corning Fluid
Product Code : 03
Product Description
Dow Corning 203 Fluid
Item Code: Alkyl-Aryl-fluid

Release agent for molding, extruding and fabricating rubber and plastic parts, and in die casting metals

Features
Compatible with most organic coatings and adhesive systems

Provides a heat-stable film

Does not require unusual or extraordinary cleaning operations prior to painting, plating or bonding
Composition
Alkylaryl polysiloxane fluid

Uses
Dow Corning 203 Fluid can be used for a wide variety of applications. It can be used for the production of floor mats and tiles, seals, grommets, gaskets, toys, paneling, decorative trim, household appliance assemblies, and similar plastic or rubber products that are coaled, painted, plated or bonded.

It is also highly effective as a parting agent in die casting aluminum, zinc, magnesium and other metals. In addition, Dow Corning 203 Fluid can be used as an additive in rubber and plastic formulations. When added as a built-in lubricant, the fluid facilitates the assembly of mechanical components and acts as a lubricant in service.

Typical Properties:
These values are not intended for use in preparing specifications.
| | | |
| --- | --- | --- |
| Test | Unit | Result |
| Physical Form | | Pourable liquid |
| Color, APHA, maximum | | 150 |
| Specific Gravity at 25oC (77oF) | | 0.91 |
| Viscosity at 25oC(77oF) | cs | 1400 |
| Refractive Index at 25oC (77oF) | | 1.464 |
| Flash Point, Pensky-Martin closed cup, minimum | | 93 (200) |

Specification Writers:
Please obtain a copy of the Dow Corning Sales Specification for this product and use it as a basis for your specifications. It may be obtained from any Dow Coming Sales Office, or from Dow Corning Customer Service in Midland.
Contact Us
442, Neo Corporate Plaza, A-Wing, Ramachandra Lane Extn, Kapol Wadi, Malad (W), Mumbai, Maharashtra, 400064, India
Phone :07259443802